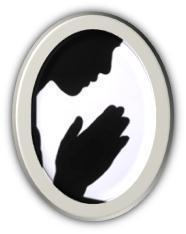 PRAYER LIST
If you, or someone you know, would like to be added to the prayer list, please let the office know at: (269) 273-9571. Without prayer we lose sight of God. Living a prayerful life is living a powerful life.
• Gary Berger (health issues) • Steve Curtis (health issues)
• Marty Smith (health issues) • Donna Ward (health issues)
• Phyllis Kerr (health issues) • Roy Hackenberg (health issues)
• Rob Robinson (health issues) • Don Clementz (health issues)
• Clint Roberts (health issues) • Norma Surbeck (health issues)
• Holly Havens (health issues)
FAMILY & FRIENDS OF MEMBERS:
Wendy Spafford (Rev. Brenda Deily's friend); Jay Beauleaux (Julie Ridoutt's father); Bob & Janet Beals on the passing of Bob's Brother Larry; John & Caroline Rentfrow (Sandy Brown's Sister) on the passing of John's father; Bob Forsyth (Mary Ann Sindt); Darby Ison (Mary Ann Sindt); Mary Cole (Lorraine Anderson); Sue Hicks (Jeff Jackson); Tony & Joyce Pitone (Donna Ward); Jill Deahl (Richard & Ilene Rosenberry); Christopher & Mary Smith (Marie Schneider); Eric Hommema (Alyce & David Bode); Janine Lenderink (Jeff & Sue Jackson); Barb Curtis (Mary Sue & Harry Pollitt); Brad Wells (Pattie Bender) Diana Rosenberry (Richard Rosenberry); Christine Sullivan (Shelley Utt)
All the men and women serving our country; and all those with silent requests.
COMING UP THIS WEEK
(If there are any changes, please notify the office at: (269) 273-9571)
Tuesday, January 26, 2016
Wednesday, January 27, 2016
11:00 am Prayer Time (Open Sanctuary)
5:00 pm Worship & Music
6:00 pm DASAS
6:15 pm Campanile Bells
7:30 pm Chancel Choir
Thursday, January 28, 2016
Friday, January 29, 2016
7:00 pm AA
Saturday, January 30, 2016
Sunday, January 31, 2016
9:00 am Adult Class John Pazynski Paul's Letter to the Galatians
9:00 am Youth Class, followed by Youth Group
10:00 am Fellowship
10:30 am Worship
11:30 am Kidz Bells Practice
Monday, February 1, 2016, 2016
5:00 pm Deacons
6:30 pm Boy Scouts
6:30 pm Cub Scouts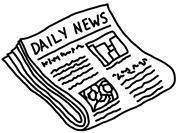 Notice to all Committees and Moderators – Friendly Reminder
PLEASE get in your annual committee report to be included in the First Presbyterian 2015 Annual report. It would be great if you would e-mail it to the office at office@firstprestrc.com. The due date to have them in is this Friday, February 5, 2016, with a distribution date of February 14, 2016. If you have any questions, please call the office at: (269) 273-9571, or e-mail me at the above stated e-mail address. I would very much like to get a "jump" on assembling this very important annual report so that it is put together with care and not "thrown together" at the last moment. I thank you in advance for your attention to this. Respectfully, Mary Lou Beyer, Administrative Assistant
image016.jpg
image009.pngSpecial thanks to the American Legion Hice Shutes Post 170 for the donation of our new American Flag in the sanctuary. Kent Drake made the arrangements for its procurement and the proper disposal of the old flag.
Scout Sunday!!
image019.pngONLY a few more days!!!, Are you aware that the scouts would like to thank all of us for allowing them to hold their meetings here by hosting a free soup luncheon. This scrumptious soup luncheon will be served immediately following the 10:30 worship service next Sunday. I can hardly wait, because after our soup luncheon, the scouts are going to have a fund raising bake sale. And, be still my heart,…if that is not exciting enough, they will then hold a bake goods auction. (What? Really!!?!) Be careful and do NOT sit too close to me during the auction because I am looking at the same baked goods you are!!!
Dear God,
I read the bible. What does begat mean? Nobody will tell me.
Love, Alison
Jane
Children's Letters to God……
image015.gif
A big THANK YOU goes out to Marty Smith for donating the Children's Letters to God book. I will use this all the time!!! I hope that you will enjoy these letters as much as I do!
Mary Lou Beyer
Administrative Assistant